START100 provides funding, coaching, and mentoring for people like you. Accepted participants receive initial funding and access to follow-on funding.

PORTFOLIO MEMBER

MŌMI
The breast pump that works like a baby, and the bottle that works like a mom. The mōmi breast pump and bottle nipple work like nature to solve problems for moms and babies.
PORTFOLIO MEMBER

HUSH BUDDY
To stop middle of the night wakings, focus on the BEGINNING of the night.

Whisper, the Hush Buddy is a comforting, glowing companion for your toddler's room. But unlike other nightlights, Whisper reacts to your child's behavior, and dims briefly to about half brightness if they cry or fuss. That gentle visual feedback is a reminder it's quiet time. Sleep isn't far away!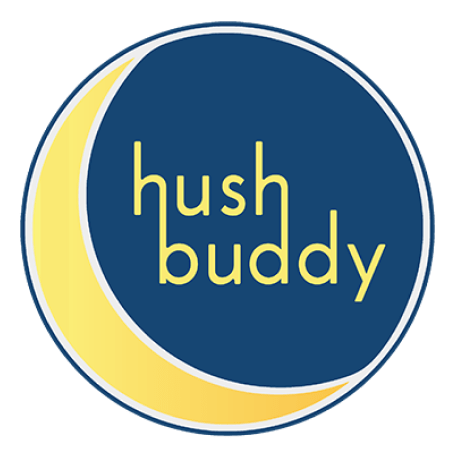 PORTFOLIO MEMBER

BRILLIANT SOLE
Brilliant Sole creates sensor and haptic embedded insoles that work with mobile & PC devices.

Combining sensors & haptics in a footwear platform creates unparalleled utility for sports training, feedback, performance data and analytics.

With Brilliant Sole, the potential for creating innovative new footwear applications for sports science, medtech, functional and recreational purposes are endless!
LEARN MORE ABOUT BRILLIANT SOLE
PORTFOLIO MEMBER

TROOZ
Introducing: Trooz, the first performance cleat made especially for women.

Designed to conform to the natural proportions and shape of the female foot, Trooz cleats achieve the perfect balance of fit, form, and function.

Trooz were born of the idea that, "Every female athlete deserves a cleat made just for her, not just a scaled down version of a man's."

PORTFOLIO MEMBER

A-CHAMPS
ROXs by A-Champs use the excitement of sensor technology and gamification to make any kind of training more fun. ROXs enhances the motivation to move and provides unlimited ways to train. No session has to be the same.
State-of-the-art IoT technology is at the heart of ROXs. Multiple sensors detect and respond to tap, flip, toss, balance, and shake movements. Lights, sounds, and haptic clues stimulate senses. Reaction data, challenges, competitions, and programs drive motivation to move. Everyone will keep coming back for more ROXs time.
LEARN MORE ABOUT A-CHAMPS AND ROXs
PORTFOLIO MEMBER

KEGG
kegg is the world's first fertility tracking kegel.


kegg uses advanced sensing technology called impedance spectroscopy for vaginal mucus measurement, which in simple words means streaming small pulses throughout the vaginal environment. Based on their responses, kegg knows how the fluid-structure changes. By sensing the changes in your vaginal fluids with impedance spectroscopy, kegg can determine when fertile cervical fluid is present. This process takes about two minutes and your data syncs to your phone in seconds.



Sorry, We Are No Longer Accepting Applications.
HOW

START100


WORKS
START100 is part angel fund, part accelerator, and part start-up coach for potential high-growth product entrepreneurs who are a great fit for crowdfunding.  We invest in product entrepreneurs, help them execute a successful rewards crowdfunding campaign, and build a foundation for long-term success.
As a START100-backed entrepreneur, your journey begins with a $50K initial investment to fund your rewards crowdfunding campaign.  You'll attend a 1-week boot camp in Charlotte to plan your professionally managed campaign with leading crowdfunding marketing firm, Enventys Partners. After the campaign, top-performing START100-backed entrepreneurs are eligible for follow up investments.
START100-Backed


Entrepreneurs Receive
$50K SEED CAPITAL
Initial investment, eligible for follow-on investment
CROWDFUNDING SUPPORT
Managed by leading crowdfunding marketing firm, Enventys Partners.
1-WEEK BOOTCAMP
Followed by ongoing coaching and mentoring
EXPERT
SUPPORT
Support community through the fund and advisors
WHY

CROWDFUNDING

?
Crowdfunding on Kickstarter or Indiegogo offers benefits other methods of funding simply can't, such as a built-in audience base, an opportunity for market validation, and the funding needed to launch a business. Through our partner's database of close to one million known crowdfunding backers, along with the millions more that use Kickstarter and Indiegogo regularly, START100 companies have access to early adopters who are enthusiastic about crowdfunding and are on the lookout for new products.
A successful Kickstarter or Indiegogo campaign is the perfect way to show future investors that there is a legitimate market for a new product or service, build up a customer base, and get the funding needed for the next phase of a startup.
CROWDFUNDING FIT
Production-ready prototype
Mass appeal consumer products
Successful comparable campaigns
PASSIONATE FOUNDERS
Solid core team (no solopreneurs)
Committed and coachable
Willing to hustle
CAROLINA PRESENCE
Attend Charlotte bootcamp
Be part of the Charlotte startup ecosystem
Support Charlotte-metro startups
SOUND INVESTMENTS
High growth potential


Profitable business model


Visible pathway to exit